Marketing for accountants is a bit of an unknown for some firms. Before the digital revolution and the dot com era of the early 2000s, firms would gain and retain clients based on the quality of their expertise. Often, if a job was well done, they would earn referrals. Networking played a pivotal role in word-of-mouth referrals and forming strategic alliances. Unfortunately, we've all experienced challenges in these tactics in 2020 and 2021.  
But, we now have firms that are challenging tradition. They aren't sitting back and waiting for the work to come in from referrals. They have found new ways in which marketing can benefit the firm beyond just generating leads. 
Marketing for accountants can often be misunderstood. It doesn't always need to be focused on social media and email newsletters to generate new leads. Marketing can benefit your firm in more ways than you may think.
Here are a few ways marketing can benefit an accounting firm:
1. Diversifying your services
We've witnessed the growing trend of firms offering business advisory services with real-time data and reporting available through popular cloud accounting solutions. Advisory has become somewhat a buzzword in the industry and for a good reason. 
Some clients expect more from their accountants and advisors in addition to ticking the boxes to meet their accounting obligations. They seek a relationship that adds more value. Offering more services ("Would you like fries with that?") creates more sticky clients. The best way to communicate additional services is through targeted marketing towards your current client base.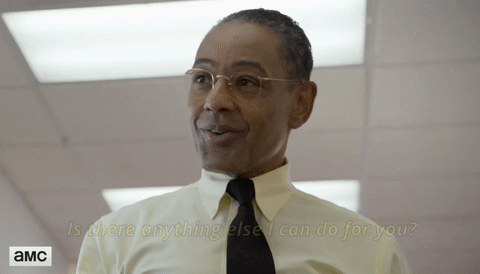 Offer valuable content that can benefit your clients.
Producing consistent educational content focussed around specific areas of expertise and sharing them in various channels helps in keeping your firm top-of-mind when a client is considering seeking help in these areas of their business.
For example, if you are thinking about introducing advisory services, produce a series of articles where you share tips, strategies and valuable insights that are focussed around "business advice" or "financial advice." Share these articles with clients through your email newsletter and social media channels. This can also work well even through 1:1 direct email to client who you think may benefit from your free insight. 
Being consistent in this activity will improve your credibility as a firm and increase the perceived expertise you have in a specific service area.
Side note: If you are introducing advisory services, the content you produce should be your own and not curated from a third party. Why? It's not you. It's not in your voice or the firm's brand personality and ends up sounding like every other firm online. Remember, your goal is to stand out and have your own unique personality.
2. Increase revenue from existing clients
We all know it's easier and cheaper to obtain more work from existing clients than from new clients. You could easily spend 5 times more on attracting new customers instead of retaining existing clients. 
Some may think marketing is all about client acquisition, when the most successful marketing for accountants to increase revenue is done through client retention strategies. Retention strategies encourage repeat business and are designed to increase the lifetime value of a client.  
You've already overcome the biggest obstacle: converting someone into a client. You've established trust and started a relationship, and the client has formed a (hopefully) favourable opinion about your firm. Now, it's time to add value beyond just the service. You can do this by marketing to your current client base.
Keep the conversation going.
Marketing to current clients should be done with low-pressure conversations. You've already convinced them to become a client. Now, you just need to continue the dialogue and build loyalty and more interest in your firm and services.
For example, when you onboard a new client, you collect data; and hopefully, that data flows seamlessly between your practice management software and an integrated CRM and marketing platform. Avoid sending the continuous sales messaging to your existing clients and use that access to send regular educational email updates and targeting on social media platforms such as Facebook and LinkedIn. 
You may add value to them in your messages by:
Giving them a peek behind the curtain and keeping them in the loop of what's happening within the firm. They love a good behind-the-scenes look.

Announcing new significant hires and the benefits that will bring to them and the firm.

Celebrating remarkable client stories.

Retargeting clients who have visited a particular page on your website to pique their interest in additional services through educational content that helps them solve a problem. 
Use your marketing machine to ask the question to your current clients, "Would you like fries with that?"… so to speak.
3. Marketing to reduce team burnout
During the first COVID outbreak in 2020, many of your clients switched to panic mode as they attempted to make sense of all of the changes and support options and updates with things like JobKeeper. The phones of many accountants wouldn't stop ringing. And with this increase in client demand came an increase in fatigue and burnout for accountants. There are only so many phone calls and emails you can answer in one day, right?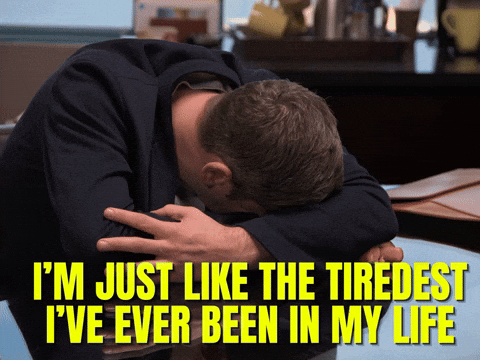 Smart firms were quick to 'pivot' to a volume play approach. Instead of answering countless phone calls and responding to hundreds of emails from clients all asking similar questions, these smart firms used marketing tactics to answer these questions at volume through webinars, content, email newsletters, videos, or even eBooks and other types of useful digital content. This is a great use of the one-to-many marketing approach and reduces the likelihood of team burnout. 
Plus, it builds the relationship with current and potential clients by adding an immense amount of value.
Your clients usually have questions that are similar in nature. Utilise the volume play to reach more people at once and reduce the need to answer phone calls and emails with the same questions repeatedly.
Avoid sitting back and waiting for the work to roll in
Marketing isn't just about lead generation from new audiences. It can practically be your saving grace. With the right strategies, it can help you diversify your service offering, increase client value, and give your team a chance to breathe and get the work done without breaking down. 
Ready to get started on your marketing? Get in touch with Practice + Pixels and we'd be happy to give you tips and advice to find the right strategies for your firm.