Did you know that the average person spends 37 seconds reading a blog post? You may spend 3-4 hours carefully crafting a tax or a few small accounting blogs for your firm for users to then spend only 30 seconds on the page. 
Ouch, the statistic hurts.
For accountants, content marketing doesn't necessarily inspire exciting or entertaining topics, so it's harder to keep readers engaged on an accounting blog post. 
Content marketing is an important component when it comes to digital marketing for accountants. With all the time and effort you (hopefully) put into your content, you want the best return on that investment of time… right? 
There are steps you can take, and simple tactics you can implement, to create blog posts that will keep your clients and contacts engaged for longer, and increase the performance of your blog posts.
We've compiled a list of things to help you start creating high-performing blogs for your accounting firm.
Decide what kind of accounting blog you'll write

There are several different types of blog posts and some are more commonly used by accountants than others. 
The How-To Accounting Blogs are always a popular choice for accountants. These posts are great for educational pieces of content your audience will use to solve a problem they have. This format will also drive organic traffic from search engines as users tend to search for tutorial type content. 
The List-Based Accounting Blog is another popular post type for accountants and arguably one of the easier formats to use for a blog post. Sometimes called "listicles" these posts deliver information in the form of a list, using subheaders (more on sub headers later) to break your post down into individual pieces. These types of posts provide a simpler experience for the reader, helping them digest the information more easily. Plus, everyone loves an attention-grabbing headline… "23 tips on small business tax deductions."
The Thought Leadership Accounting Post is usually a first-person content piece. Written by a senior person in the firm (usually one of the Directors or Senior Managers) these posts take a certain level of expertise to come up with a unique and thought-provoking opinion piece about some industry insight or updates. The great thing about the thought leadership post is that you don't need to follow any guidelines or format. Simply present your case or 'thought' on a subject. These posts benefit accountants who want to build their personal brand within the industry or a specific niche.
Choosing which format you want to write in will help fuel your content ideas. It's about finding the right format that's valuable for your audience.
Decide what topic you'll write about

Before you start writing accounting blogs, you need to know what you're writing about, right? (RIGHT!) 
This is an obvious point to make, however, it's something many accountants struggle with. Coming up with ideas on what to write about isn't as easy as one would think. 
Sometimes you will have an idea pop into your head, and you will think "I'm going to write a blog post on that". More often than not that topic you thought of isn't a topic you should write a post around. Just because you want to write about it, doesn't mean someone is wanting to read it.
Other marketing "consultants" will tell you to do a Google search and see what other topics come up. Or go to keyword research tools and find some specific search terms related to your industry and develop your topics around those. 
I prefer more qualitative data sources for accounting blogs and post ideas.
Ask your team "What are clients asking us right now". You'll be surprised just how many responses you'll get to fuel your topic ideas.
Go straight to the reader, your clients, and ask them what they're struggling with presently. What do they need more information on? Do they need some help understanding their problem, or even a solution to that problem? Be transparent and tell them that you want to bring more value to their lives by answering some of the biggest questions on their mind and others just like them. So many accountants are afraid to ask their clients for post ideas, yet so many clients (in my experience) are willing to offer up several ideas in one 10-minute phone call. 
Write down all your awesome ideas on a spreadsheet, assign a publish date to each of them, and you're ready to start writing.
Dumb it down

If you confuse them, you lose them. Technical tax and accounting jargon is only going to frustrate the reader as they try to understand what you are trying to say in your post. 
"If you confuse them, you lose them."
Your readers have a problem they need a solution to. They don't need the problem of trying to make sense of what they're reading.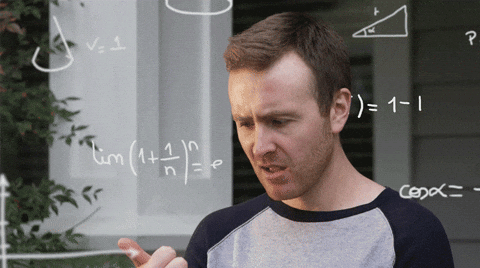 If you can create a post that is easy to understand, in simple terms, and doesn't add to the readers' confusion, you've done your job right. The reader will appreciate your efforts and remember the moment you helped them understand their problem better and solve it! 
When it comes to marketing for accountants in general, the simpler you can be in your message and your content, the better it will be for your engagement and lead generation efforts.
Use subheadings or section headings

A long continuous block of words will turn a lot of readers off of your accounting blogs. A large percentage of readers will scroll through your post without reading it. Subheadings help break up the big blocks of text, creating something that is more visually appealing to the reader. 
Subheadings with relevant keywords and phrases provide sections of interest to the reader, preventing them from continuously scrolling and missing some important information.
When a reader finishes your article, they may jump back to those sections that were relevant to them, or the sections they need to understand a little more.
Don't write another boring accounting blog

The moment you think your post is boring, it is boring. The moment you think you're rambling in your post, you're indeed rambling in your post.
As I mentioned above, content focussed on tax, accounting and the "numbers" can be confusing for a lot of people. It's a good idea to lighten things up a little if the topic is dull to keep the reader engaged… if you can.
Add images to your post to liven up the page. 
Write in a very conversational and friendly tone if you can.
Be as engaging as you can in your copy and give it your best shot at entertaining your reader as well as educating them.
Use images and engaging graphics

As I mentioned above, images liven up your accounting blogs. Engaging graphics can help the reader understand the topic better. 
Blogs with images and graphics get 94% more views as opposed to those with no visuals.
More visuals in a post means the reader is engaged for longer and Google measures how long users spend on a page. The longer someone stays on a page, the more beneficial it is for the performance of your website.
Find and insert images that support specific points in your post. Use GIFs to add some humour. Use graphics to illustrate a process you're trying to articulate in your post.
The more appealing your post looks, the more likely people are to stick around for longer.
Add a call to action (CTA)

Every post should have a call to action. Unfortunately, many posts don't.
You need to decide what action you want your readers to take after reading your post. If your topic is around tax planning tips for the end of the financial year, your call to action could be positioned around your own tax planning service offering encouraging readers to click through to that specific page on your website. 
Your CTA could also be promoting your latest ebook or whitepaper. Or it may be as simple as encouraging a reader to add their comment to the post. 
Whatever you choose as your call to action, make it relevant to the post, the reader, and beneficial to your firm.
Optimise your blogs for SEO

Your accounting blog isn't just for your current clients. You want new visitors to find your content through search engines too. Optimising your posts for search engines (like Google) is nearly always overlooked.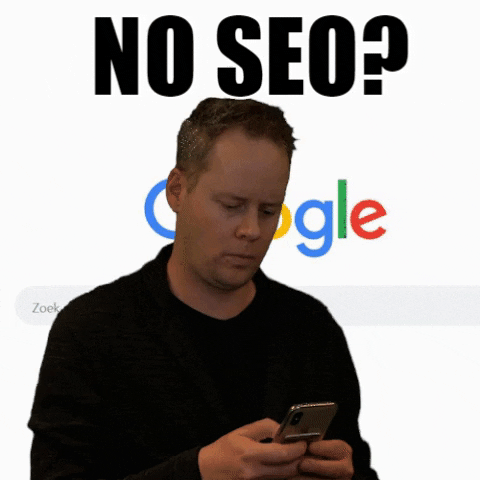 You want to make sure your post includes relevant keywords and search phrases that have a moderate to high volume of searches on Google. 
There are a variety of tools for finding related keywords relevant to your blog post. The Google Adwords Keyword Tool, semrush.com, and Ubersuggest offer great tools that allow you to find keywords related to your topic. After you've finished writing your post, go back through it and see where you can add these keywords to the text. Remember, it should feel natural when reading it so don't go stuffing keywords in where they don't belong.
Add a Meta Description

The meta description provides the readers with a short description of the post as they appear under the page title in search results and in link previews on social media. Usually around 150-160 characters long, your meta description gives someone a snapshot of what they'll be reading and who it's for.
Include Keywords In Your Accounting Blog Title

Your blog title is the most important element of your page SEO. Include relevant keywords in your title to give it the best chance of ranking high up in search results. Keep it short, but make it catchy.
Use Images

As you upload an image to your blog post, include keywords in the file name of the image and add text in the alternate text (ALT text) field with a brief, keyword-rich description of the image.
Pick a title… a catchy one.

You can start off your blog post with a "working title" – something to guide your post and keep the topic on track as you write. Once you've finished writing your blog post, brainstorm a few ideas for your final blog post title based on what you've now written. 
Remember it's important to keep the title accurate and clear, with some SEO thought put into it as well. 
You want to attract more clicks to your post, so if your title is boring, underwhelming, or confusing, many readers will be turned off or scroll right past your post without a second thought. 
Write a captivating introduction

I've read many posts over the years that had a very bland introduction consisting of only 1 or 2 sentences. 
Your introduction is your opportunity to capture the reader's attention. If you lose them in the first few sentences, they won't give your post the time of day. 
Tell a story, a joke, or pull the reader in with an interesting statistic or fact. Once you've pulled them in, set the scene on what's to come in the rest of the post and how it will help solve the reader's problem.
Tip: You can always write your introduction last. If you write the body of your post first, you'll have a better idea of what to say in your introduction.
Convince readers to subscribe

When a reader consumes your content and likes what you post, it's your opportunity to capture their email address (at the very least) so you can keep serving them content through your email newsletters.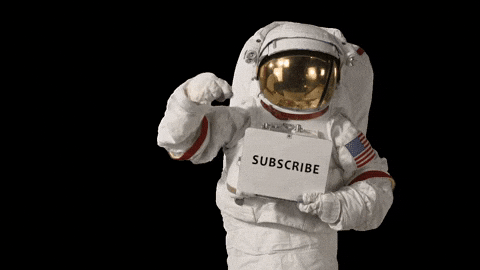 If you give them a reason to like your content (i.e. your post has solved a problem for them or given them some new ideas), they'll happily subscribe to your database. Display a prominent subscribe call to action across all of your blog posts with text to articulate what they'll receive from you. 
EXAMPLE:
If you can master all of the above elements of a blog or even just a few, you're well on your way to creating great blog posts for your audience. Successful digital marketing for accountants isn't difficult to achieve if you take the time to craft blogs that will truly make an impact. Practice always makes perfect. The more you write content, the better you'll become, and the better your content marketing will perform. 
Think you've mastered the above already? Great! Why not take your content marketing to the next level with these content distribution tactics designed to amplify and maximise the results of your blog posts.