There was a study conducted on the accounting industry in 2020 that revealed accounting firms grew at a median rate of 10.5%, compared to 13% for all professional services. 
There are firms in the market however who are growing beyond the average growth rate of the industry. The difference between the high growth and average growth firms is their use of marketing.
Successful firms never stop marketing. Firms who stop marketing do so because it is showing underwhelming results, or their marketing was never fully implemented properly.
Marketing plan aside (you will need a marketing plan of course), here are 9 marketing essentials for accountants every firm will need to start marketing successfully.
Some Research and Data

The importance of research should never be underestimated when it comes to marketing for accountants, especially for firms just starting out with marketing. Research and data will provide your firm with a sturdy foundation for your marketing to be built upon.
Before you start developing your marketing strategy, spend some time researching and understanding the market. 
Who are you targeting? 

Why did your current clients choose you as their accountant? 

How do your clients and contacts describe you? 

What are your clients' biggest challenges?

What are their primary goals?

What is most important to them?

Where do you go for information?

How do they like to make purchases?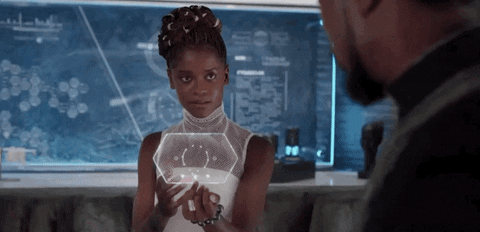 Marketing on a gut feeling is ok, but it won't yield any noteworthy results for your firm. The ability to make smart brand and marketing decisions is based on quality data. And that quality data will come directly from customers.
A "Perfect Client Profile"

If you're targeting everyone, in reality, this means you're targeting no one.
When it comes to marketing essentials for accountants, research will make or break your marketing machine… as we made pretty clear in the previous point. You need to understand who your ideal client is on a much deeper level. If you've done your research right, you should have enough data to create a Perfect Client Profile. Your Perfect Client Profile sharpens the lens on who you are trying to attract as clients and ensures that all marketing and brand messages are tailored to a clearly defined target client. You'll start talking about what the client needs and wants instead of what your firm does.
You'll start to enter the conversation that is going on within the mind of your client. And each client segment is having a different conversation. Sometimes that conversation is one you are not even considering in your marketing messages.
A CRM

A spreadsheet is not a database. A list of names, emails, and other contact information in a spreadsheet is not a CRM. A CRM is much more than that.
A CRM system helps manage and solidify customer data and relationships. There's a key term in that sentence. Can you guess what it is?
Relationships.
It is your responsibility, as a trusted advisor, to care for the relationships you have with clients. Clients expect good experiences in the dealings they have with their accountant. They appreciate it when those experiences are tailored to their needs and circumstances. A good CRM system, integrated into your existing tech stack, and embedded within the team KPIs, will enable you to tailor conversations, emails, content, and even event invitations to that of your database.
We all love a trusty spreadsheet, but it hardly provides the flexibility and scale of a fully integrated CRM system. Do your research and find one that suits the processes and existing tech stack in your firm. 
Some Content

When it comes to digital marketing for accountants, content is front and centre. Your content is your opportunity to demonstrate credibility as an accountant and trusted advisor, but also generate new leads for your firm.
Your current and future clients all have issues they are dealing with in their business and personal lives. Many will go looking for ways to solve their problems or to get a better understanding of the issues they're facing. 
Your content, if done well, should provide solutions to these problems. By doing so, you'll attract new visitors or existing clients, or both, to your website. And the more people you have reading your content, the more visitors you have coming to your website, and the more likely you are to build a pipeline of potential clients. 
So it goes without saying that content is a must-have in your firm's marketing arsenal. 
Check out this article on "How to Craft Successful Accounting Blogs".
A Social Media Presence

It's 2021 and you should 100%, without a doubt, no question about it, have a social media presence. The average person will spend nearly 2.5 hours a day on social media, some even more!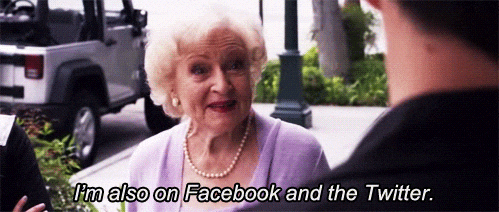 It's sometimes hard to win the attention of your potential clients. If their attention is on social media, for 2.5 hours a day, then you should be proactively sharing news, updates, and content with them on social platforms. 
Social media gives an accounting firm the ability to stay in touch with their clients and contacts in a way that is more conversational, more authentic, and… more social! 
If you've done your research right, and you have a complete Perfect Client Profile, then you should know which social media platforms your clients and contacts are on. Build a social media presence for your accounting firm and consistently post on the platforms that will get the most engagement based on where your clients and contacts are devoting their attention.
A Good Website

Your website will essentially make or break your digital marketing. You can produce all the content you want, and spend thousands of dollars on online advertising. But if all the users are bouncing off your website simply because of how it looks, or how it functions… you've wasted money and you've wasted time. 
"Your clients are judging you based on your website."

Websites for accountants need to convey a high level of credibility and trustworthiness so that you give potential clients a chance to want to get to know you more. 
One way or another your prospective clients will land on your website and this is your opportunity to create the wow factor that sets your firm apart from the competition. Make your website a GOOD one. Built for both look and function. 
Don't settle for anything unexceptional when it comes to your website. Seek the right advice, be willing to invest, and take the time to get it right. In the long run, your firm will thank you for it.
An Email Newsletter Template

Email marketing is still one of the most effective ways to market your accounting firm to current and future clients. You can use email marketing to communicate tax deadlines and new tax laws, budget effects, business planning, and other topics relevant to your current and future clients.
If you've set up your CRM correctly, have clearly defined your Perfect Client Profile, and developed content that is relevant to that profile, email marketing is the best way to promote that content to your clients, contacts, and referral partners. 
If your CRM has built-in marketing functionality that enables you to send email newsletters, great! If not, you could try free platforms to get you started, like Mailchimp, or HubSpot.
Check out this article on "What Should Accounting Firms Include in Their Newsletters".
A Unique Brand

When it comes to accounting services, many people believe that they will receive the same service at any firm. Let's face it, there are many firms out there who create products and services in a similar way.  
This is precisely why it's important, now more than ever before, to have a brand that is unique and authentic. Your brand should stand out for the right reasons, not look and sound like every other accounting firm in the market. You can't compete on being the same. 
If you're an existing firm and are unable to articulate a unique brand positioning without sounding like countless other firms, that's a problem. It may be time to put some time and focus into your brand before you start any marketing.
If you're a new firm ready to establish your brand, don't rush through the brand-building process. Take the time to develop a brand that is unique and authentic to give your firm the best chance to make an impact in the market. If you launch with something that is "common" in a saturated market, you're going to find it difficult to achieve high levels of marketing success in the long run. 
Discover a process to help you uncover your

unique brand difference.
The more virtual our lives get, the more we hunger after something genuine. What clients really want now is not just a tax return, it's an experience. An experience that is more honest and transparent and brands that are more authentic. And to be authentic is to be unique. 
A Brand Style Guide

A brand style guide takes all the elements of your brand and translates that into one document. The purpose of your style guide is to communicate how to properly execute your brand to uphold consistency. And consistency is extremely important when it comes to marketing for accountants. 
You need to demonstrate consistency through all of your marketing assets and activity. By being consistent, your audience is being exposed to the visual aspects of your brand and core messages repeatedly. This helps solidify brand recognition and clients will find it easier to understand you as a brand. 
Your brand style guide should include as a minimum:
Logos

Fonts (Headlines, subheadings, and body font)

Colours

Iconography and brand elements

Button styles 

Imagery + photography guidelines

Voice, tone + writing style
A brand style guide is one of your most valuable assets when it comes to marketing your accounting firm. 
If you take the time to establish the foundations of your brand and marketing, you'll have a more powerful marketing machine in your firm. Sure, there may be a little bit of work that will go into it before you even start marketing. But rest assured, that time will be paid back in spades in the long run.
Marketing for accountants can sometimes be daunting. If you need a hand, get in touch with us at Practice + Pixels. Or, if you simply need to chat and understand your options, give us a call and we'll happily provide some tips and guidance so you can start marketing your firm the right way.